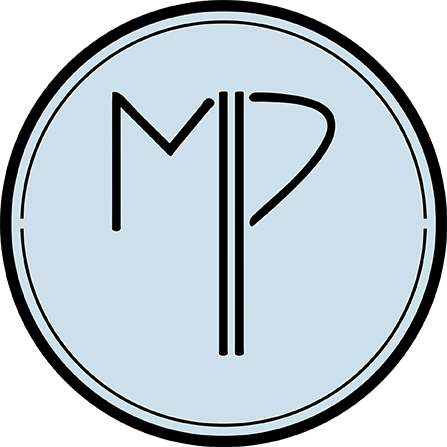 the PEOPLE
The story of the Master of Plaster Finishing System's lime plasters begins almost 400 years ago with a man by the name of Christopher Kempster.
Born in Burford – Oxfordshire, England – Christopher served as architect, stone mason, and plasterer throughout his storied career, working alongside Sir Christopher Wren for the tenure of both their careers.
While providing materials for the building of famous structures such as Blenheim Palace, Oxford Colleges, Windsor Castle, Christ Church, Abingdon County Hall, St. James Garlickhythe, and many others Christopher is most well-known for his work on St. Paul's Cathedral. Christopher's legacy has been carried on from generation to generation following his death in 1715. Moving on to the mid-1900's and the legacy of the 9th generation ancestor, Michael Kempster.  Working from his studio in Essex, NY Mike has worked throughout the East Coast restoring some of this country's most ornate and complex plaster interiors.
From the Willard Intercontinental in Washington, DC to Ellis Island in New York City – Mike's body of work is astounding. As he began to see the plastering trades diminish with the onset of cheaper materials and labor, he decided there was a need for a true, authentic, lime plaster made readily available for other plasterers. Thus, he began to focus on his hand-crafted plaster formulations he had been using and working with throughout his career. Passed down for hundreds of years and improved upon with each succeeding generation, the MOP lines of plasters are truly one of a kind, exceptional materials with which to work. The firm moved from Mike's original Essex, NY studio to the current manufacturing plant in Columbia, South Carolina when the effect of cancer took Mike's life. The current owner, Kirk Dillon, a fellow plasterer who discovered Mike's plasters in the late 90's, took over the reins for MOP once Mike was unable to continue at the helm of the firm. After becoming close colleagues and friends with Mike, Kirk hated the thought of these formulations being lost with Mike's passing.
Today the team of designers and expert plasterers that comprise the MOP team work hard to carry on the traditions of the Kempster lineage begun so many centuries ago – honoring the legacy and the passion of the true Master of Plaster, Mike Kempster. As Mike shared his passions for this fine art with us, we strive to share his legacy with the rest of the world.
PREFERRED APPLICATORS
Whether building anew or restoring the old when it comes to plaster interiors it is of utmost importance to have a team of experienced and knowledgeable craftsmen on your side. Below is a list of the firms from around the country that have worked with the Master of Plaster materials throughout their careers. Please call us if you would like suggestions on qualified individuals to assist with your project in your locale.
View Applicators
Specialty Plastering – Based out of New Jersey, Specialty Plastering has established itself as one of the premier plastering restoration firms in the States. Under David Smith's leadership the firm also specializes in upscale residential and commercial interiors. The firm travels but concentrates their projects in the Pennsylvania, New Jersey, and New York regions.
Dillon Construction Services – With offices located in South Carolina, DCS specializes in historic restoration as well as high end design throughout the Carolinas, Georgia, and Virginia. Known for their expertise in lime stuccos, plasters, and mortars – the reputation of this firm is highly sought after in both new and restorative work.
The Polart Group – Experts in high end finishes, the Polart Group is run under the masterful eye of Wesley Armatowski. Located in Connecticut, Wesley's work is seen gracing the interiors of many upscale commercial projects and private residences in and throughout the NYC, NJ, and CT areas.
Silver Hill Atelier – Based out of New York but traveling throughout the world for projects, this design firm is known for their creative and cutting edge wall finishes and installations. Focusing on commercial interiors, Silver Hill does not shy away from color or texture rather incorporating and expounding upon these elements in their design creations.
Felix Chavez, Inc. – A fine arts decorative firm based out of Long Island, NY; Felix Chavez, Inc. specializes in the preservation, conservation, and restoration of historic interiors. Their extensive repertoire of work can be seen throughout the NorthEast region of the United States and they are sought after for their expertise and unique eye for detailed designs.
Architectural Sculpture and Restoration, Inc. – Or best known as ASRNY, this firm operating out of NY specializes in high end interiors. From clients such as Carolina Herrera and Tommy Hilfiger to Oscar de la Renta, the artisans at ASR are experts at creating stunning finishes with their material of choice – plaster.
The Durable Restoration Company – One of the country's most respected historic preservation firms, Durable Restoration is based out of Ohio with offices covering the SE from Maryland to Florida and New Orleans to Kentucky. Comprised of a team of expert artisans, craftsmen, and architectural engineers; Durable offers unparalleled work all the way from the initial design phase to the completion of every project.
The Art of Plaster – Specializing in fine plaster interiors, Gabriel Franklin is known throughout the NorthEast as an artisan with an eye for texture and color. Working with plasters as his choice of medium, Gabe creates close relationships with his clients in order to craft the most stunning and unique interior surfaces.
Kamp Studios – Kamp Studios of New York City is a collaborative effort of artistic minds that focus on creating richer interior experiences by emphasizing color, texture, and movement. Interior surfaces are created based on user experience and their work is a complex array of artistic innovations.
Alta Construction – Founded in Corona, California; Alta specializes in the development and construction of upscale commercial interiors, providing services for Bloomingdale's, Nieman Marcus, and Gucci to name a few. They are also known for their corporate interior creations and serve as a principle West Coast applicator of MOP.
Lance Meyers Decorative Painting – Lance's work can be seen throughout the United States. Highly sought after for his expertise in decorative finishes, Lance bases his operations out of Tulsa, Oklahoma but travels extensively throughout the States to create stunning interior surfaces. His mastery of multiple materials is used exclusively in residential and religious interiors.
Sean Platt Plastering – Based out of Connecticut, Sean Platt Plastering travels extensively throughout the country for project installations. A keen eye for color and an attention to detail define the work of this team and their focus is on both New Design/Build projects as well as Historic Restoration.
Haynes Construction – Serving the North Carolina region, Haynes Construction specializes in both Historical Restoration work as well as high end design. Dale Hayne's team focuses work in the coastal regions surrounding Wilmington but travel extensively to share their expertise and attention to detail on numerous client's projects.
Kronenberger & Sons Restoration, Inc. – Established in 1946 and operating out of the Connecticut region, Kronenberger is a 3 generation family firm that specializes in the preservation, restoration, and adaptive re-use of historic structures. With years of experience with the MOP plasters, Kronenberger prides itself on using the highest quality of materials and providing the highest levels of craftsmanship.
K.Reid Renovations – Located in Toronto, Canada, Kieran Reid has an extensive working knowledge and understanding of the MOP line of plasters as well is seen as an established expert craftsman in all things plaster.  From ornamental restoration and fabrication to decorative finish installations as well as traditional 3 coat lathe and plaster work, Kieran services the Eastern Canadian region and is skilled on all aspects of the trade.
Mulcahy Nickolaus – A team of veteran and experienced plasterers – the firm of Mulcahy Nickolaus maintains a large repertoire of work in both the preservation and new design trades. Based out of Oakdale, Minnesota, the firm serves the surrounding areas.
Second Wind Solutions, Inc. – Led by Lee La Fevre, Second Wind Solutions works throughout North Carolina on large scale preservation projects with an emphasis on interiors.
Liz Douglas Designs – Based in Lexington, Kentucky, Douglas Designs has a focus on high end interior finishes using craftsmanship and a skilled eye for color and texture to create her interior finishes.
Jim Anthony Stucco – Chuck Anthony serves the greater Atlanta region and is a skilled artisan working in the trowel trades, with an emphasis on both exterior stucco and interior plastering installations. Located in Greensboro, GA, Chuck and his team's work covers a wide expanse ranging the entire state of Georgia. 
Bisson Plastering – Ron Bisson is the founder and head of Bisson Plastering serving the Vermont and surrounding New England regions. With a focus in high end design, the Bisson team focus on upscale interiors for private residences.
Doyle Terry Artworks – A Dallas based artist, Doyle has an exceptional eye for design and interior color. With a refined palette and skills that were honed for many years studying under the masters of Italy, Doyle brings an artistic eye to all of his wall creations. Mastery of skill allows Doyle to create the most stunning Venetian Plaster creations.
Diane Killeen Painting Studios – A native of New Orleans, Diane is an expert in fine finishes ranging from murals to the MOP Venetian Plasters to Gold Gilding and Silver Leafing. Her work can be seen in extensive projects throughout the beautiful city of New Orleans and the surrounding environs.
Hyde Park Mouldings – Renowned for their work in the ornamental plaster craft, Hyde Park has expanded their operations to include high end artistic finishes. Under the artful eye of David Gardiner Hyde Park is delving into the realm of decorative finishes and works exclusively throughout the Luxury markets in both the commercial and residential realm.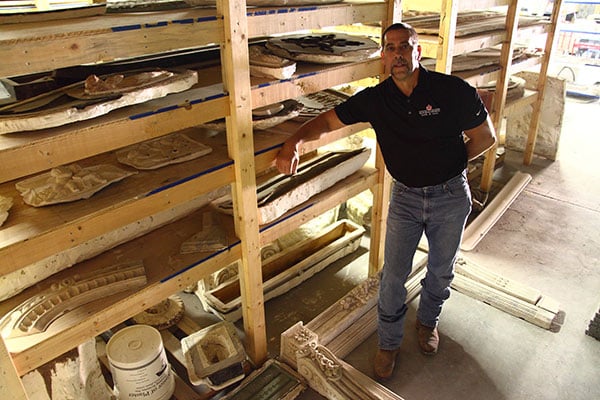 Kirk Dillon
Owner | Master Craftsman
As the owner and Head Technical Consultant here at MOP, Kirk brings over 30 years of experience in both the plastering and stucco trades. Upon moving to South Carolina in 1988, Kirk founded and created a firm specializing in all aspects of Interior and Exterior lime applications – whether it be historical mortars and tuck-pointing or high end Venetian Plaster finishes.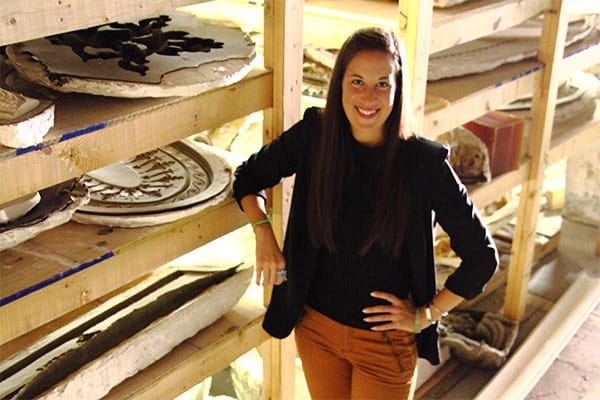 Lauren Dillon
Executive Designer
Lauren brings an elegance and a finesse to the team here at MOP. Her love of modern designs as well as a passion for historic structures gives her insight into the creativity that can be achieved using lime plasters as interior finishes. She also brings her passion for the hand-crafted and American made to life here at MOP with her specialization in ornamental plaster restoration and creation.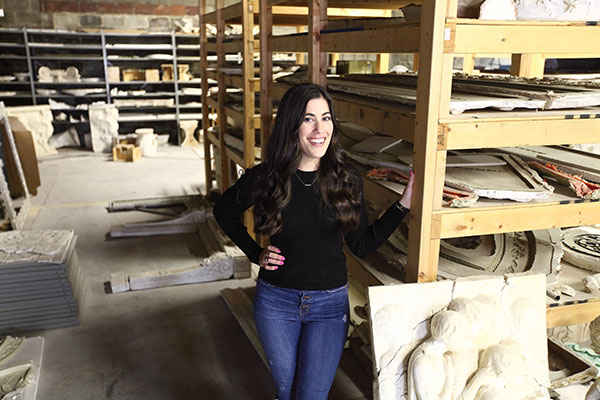 Kirstie Dillon
Director of Business Development
As Director of Business Development, Kirstie oversees the daily structure and the long term business development goals for the firm. Joining us from a private European investment firm, Kirstie's expertise derives from working out of the firm's London office and working directly with Asian and Middle Eastern markets.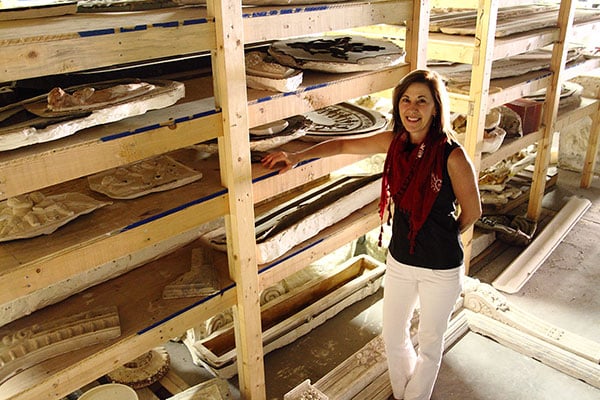 Diane Dillon
Chief Financial Officer
Diane serves as the Chief Financial Officer for the MOP team. As a CPA, her organizational skills are unparalleled. The day to day functions are kept in check by Diane and she is able to bring structure and order to all of the creative minds that comprise the MOP team – not an easy feat by any means.
GENERAL INFO
[email protected]
803.403.5252
Monday – Friday : 7:30 am to 5:00 pm EST
Saturday – Sunday : Closed