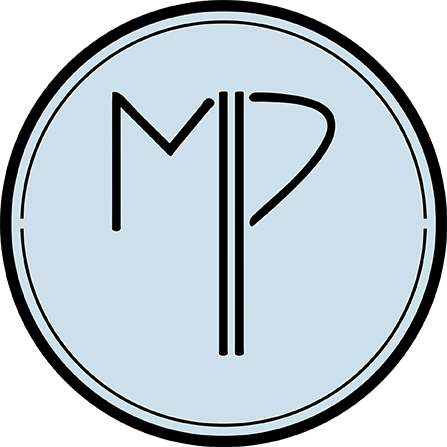 the PRODUCTS
OUR PLASTERS
Master of Plaster Finishing Systems offers 5 different lines of slaked lime plasters – all come pre-mixed, ready to use.
Most often characterized by a three coat application process, some of the more ornate finishes can expand all the way to a seven or eight coat process depending upon aesthetic desired. It is important to note that the materials should not be applied with a bonding agent but the substrate should be clean and void of any dirt, oils, or chemicals. Prepping the walls is of utmost importance to ensure a significant bond and we recommend cleaning historic walls before application with a 50/50 ratio of warm water to vinegar. Sealing is not necessary with our plasters but if you prefer to finish the plasters with a wax or sealant we recommend using an all-natural beeswax or plaster cream comprised of natural oils to maintain the health benefits and breathability of your all-natural surfaces.
WAXES & SEALANTS
Waxes and sealants that are compatible with our lime plasters are endless.
However, we recommend the use of all-natural pigments and waxes/sealants when finishing the material's surface to maintain the breathability and the natural quality of the materials. There are an infinite number of plaster creams, natural beeswaxes, and high-sheen polish oil sealants that are available or can be custom created for use. The line of Roman Beeswax creams comes highly recommended and sample boards of the plasters sealed with these materials can be shipped upon request. We do not manufacture any creams in-house but work with many of these materials on a daily basis and can best direct you to the desired products.
Approved Substrates – Approved substrates for use with all of the MOP plasters are as follows: Existing plaster, blue board, drywall, Faswall Organic Building Material Block, cement board, gypsum plasters, DensArmor Panel substrates, masonry substrates, and existing painted surfaces. In historic projects, always check for staining of dirts and oils in the underlying substrate as they will transfer when using the MOP lime plasters. A primer such as Kilz or Zinsser might be needed for prepping the walls before application to ensure bleed through does not occur.
For specific inquiries or requested in-house ASTM Standards testing on certain substrates not listed please contact directly.
APPLICATION TECHNIQUES
The Master of Plaster Finishing System's lines of plasters are formulated to be applied in thin layers as a veneer plastering system serving to create high end finishes for interior wall treatments.
Although most often applied using a steel – edged blade, the materials can be spray applied, roller applied, and sponge applied as well. The standard process involved is a 2 coat application of the Base plaster followed by a single coat application of the Finish plaster. The base coat may be used to mesh and float joints as well as cover any existing nail and screw heads. Otherwise, any joint compound used on the surface treatment of the wall board will need to be primed and sealed before application of the MOP materials. The materials need to be allowed a cure time in-between application coats of 8 to 14 hours – depending upon interior conditions. For painting after application, the lime plasters must fully cure with a time frame of 2 to 4 weeks, depending upon humidity and temperature conditions. Any remaining materials can be preserved by simply cleaning down the sides of the pail and placing a thin layer of water over top the remaining plaster. Re-seal lid and store in a climatized space for maximum longevity. Mixing will need to take place once re-opened as the heavier aggregate will begin to sink to the bottom over time and the water will be pushed to the surface.
For specific application processes in regards to each line of plaster please see the attached downloadable PDFs.
Restoration
A specific formula designed for resurfacing, restoring, and repairing existing plaster surfaces. All patch work, including the use of plaster washers, screws, and fiberglass mesh tape, should be carried out to reinforce the existing wall and ceiling systems. After necessary structural repairs are completed, the Base coat and Finish coat Restoration system allows you to tie in all repair work seamlessly to create a unified, flawless plaster façade. Used to achieve either a smooth or textured flat wall surface that can then be painted or remain as the natural plaster surface. This unique composition is maintained as the only historically accurate plaster designed specifically for restoring existing plaster surfaces. Ships in the natural base white color.
To maintain historical authenticity either a 2 coat application of the base (providing for a very fine, slight tooth and texture) should be used or a 2 coat application of the base followed by a single coat application of the finish should be carried out. (Providing for a smooth, fine finish surface that is void of any texture).
Download Safety Data Sheet (SDS) for Restoration Finish
Caenstone
A stone plaster with limestone and granite finishes, this material is a micacious adaptation of a standard lime formulation and is comprised of proprietary organic materials with a coarse and slightly colored aggregate. Produces an ashlar faced limestone finish that is often times completed with key lines to create blocking patterns. This plaster was originally formulated to achieve a finish and feel similar to the stones quarried out of Caens, France. These quarries are the only of their kind in the world – click to learn more about the history and creation of these unique stone plasters.
Veneer
The Veneer Plastering System is formulated specifically for use over new or fresh wall and ceiling systems. Wall finishes are limited infinite as the application techniques allow for. A similar formulation to the restoration plaster, the Veneer plaster system is characterized by a finely crushed limestone aggregate base coat and a smooth fine lime putty finish coat. Marble dust gives this material a slight sheen and polish when smooth trowel applied. Misting and burnishing can allow for greater sheen and a mirror like surface as well as the base matte finish.
Venetian
A true authentic lime based plaster that is used to achieve the highest levels of wall finishes. Crafted from slaked lime and the purest and finest grade marble dust out of France, this plaster is characterized by a high gloss finish and burnished appearance through multiple troweling techniques that creates a mirror-like aesthetic. The lime used goes through an aging process before it is then hand crafted into the Venetian Plaster.
The Venetian line is offered in an extensive catalogue of custom tints and is used to achieve the Old World Finishes of historic European plasterers as well as experimental and artistic finishes of modern designs. Color matching to either Benjamin Moore or Sherwin Williams color palette is an option as well – it is important to note however that lime plasters will show differently than a flat painted surface, thus colors may vary slightly from a paint chip sample. Deep colored hues are difficult to achieve with lime plasters, thus for a darker finish the plaster will have to be custom made to order. Additional pricing is required and a longer lead time is requested. It is also of utmost importance to note that our Venetian Plasters are void of any acrylics and synthetics – unlike many modern "Venetian Plasters" on the market today.

Download Safety Data Sheet (SDS) for Venetian Base
Limewash
A pure slaked lime base, lime wash is used in both the restoration of historic buildings and for decorative finishes. The beauty of this product is that it acts more as a stain than a paint, seeping into the substrate upon which it is applied and giving a unique and distinctive finish. Much more organic in nature, the lime washes are offered in a variety of custom hues to create the highest level of artistic finishes. Creating faint textures with different brushing and sponging techniques is a common use of the limewashes. This material is also used extensively in exterior applications for the maintenance of historic structures and the creation of a time worn effect on new designs. The play between this lime plaster and the natural elements is a beautiful occurrence and creates a unique aesthetic on each new individual façade.
Slaked Lime
Our line of lime putty is made from lime from both the Mississippi Lime Company as well as the limes mined out of Ohio and Indiana. Different slaking times are available and screened versus not screened putties are options as well. For further inquiries into availability and quantity pricing please call for confirmation. All putties are available in the 5 gallon option. Six month, 12 month, 2 year, 5 year, 10 year, and 15 year slaking options are available.
Ornamental Plaster
The highly skilled team at MOP works extensively in the fields of ornamental plaster design. From in-house artists who work in the mediums of clay and moulding plasters, to plasterers bench running cornice work and trim – the designs created for interior spaces are limitless. Our works run the spectrum from gracing private estates in Long Island to restoring historical plantation homes from the 17th and 18th centuries. Each project is unique and requires a specialized talent – please contact us in regards to your custom medallion, cornice, niche, rosette, egg and dart, capital and base, and plaster frieze needs.
ACCESSORIES
Restoration additions – Fiberglass mesh tape and stainless steel plaster washers are also available from MOP. Mesh tape is made of fine fiberglass for thinnest veneer application and is available in 6" and 36" x 150' rolls. Plaster washers are made of stainless steel and are available in 100 and 400 packs. We do not sell hawks and trowels in-house but are happy to recommend and direct you to the manufacturers we trust depending upon application and project needs.
Download MSDS Sheet
Download Manufacturer's Specifications Sheet
Plaster Washer TDS
GENERAL INFO
[email protected]
803.403.5252
Monday – Friday : 7:30 am to 5:00 pm EST
Saturday – Sunday : Closed